THE AGENCY PASADENA: Colleagues, Camaraderie and Cheer – just a Friday afternoon in Pasadena!
Posted on Sunday, February 23, 2020.
Enjoying our second year at The Agency Pasadena, colleagues gather to celebrate and share on the sun-drenched rooftop at Granville Restaurant located on Lake Avenue in Pasadena (across from our Agency Office at PASARROYO – a phenomenal Lifestyle Business Environment.
Thank Goodness It's Friday 🙂
Burgers & Basketball: The Agency Gets in the Game for Giveback Homes
Posted on Tuesday, February 18, 2020.
Competitive spirits ran high as agents and staff faced off for a great cause in a lively basketball tournament at 18 Dovetail Lane. The event benefited The Agency's charity partner—Giveback Homes—which builds housing for families and individuals in need around the U.S. and abroad.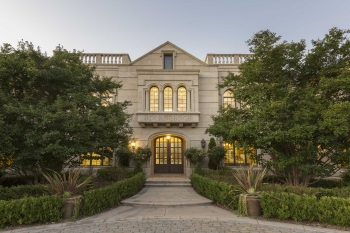 Located in Pasadena's exclusive Bradbury Estates community, this Tudor-inspired, 16,515-square-foot home's pristine sports court served as a perfect backdrop for the high-energy match between the two teams. Players in white jerseys represented the Westside, while players from Sherman Oaks, Pasadena and Calabasas donned red. Prior to the tournament, participating agents and employees donated to Giveback Homes.

After a heated game, The Westside's team edged out a victory, overtaking the red team 15 to 13. All the players celebrated with fresh burgers and fries from In-N-Out.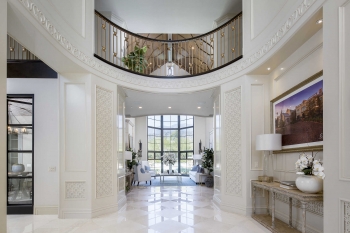 "It was such a blast to have our team members come out and support Giveback Homes," said Gus Ruelas, managing partner of The Agency Pasadena who also represents 18 Dovetail Lane. "Plus, this event gave our agents an up-close look at this estate's spacious interiors and beautiful, entertainment-friendly grounds. This home is impeccably designed for gatherings of all sizes."

The Agency is a proud partner with Giveback Homes, participating in Build Days across L.A., Orange County and Park City as well as hosting lively fundraising events—like the guest bartending party at Santa Monica's ShoreBar.